How to Find and Analyze Backlinks to Your Website in 2023 (Step-by-Step Guide)
09/04/2023 4:15 PM
by Admin
in Ai tools
---
How to Find and Analyze Backlinks to Your Website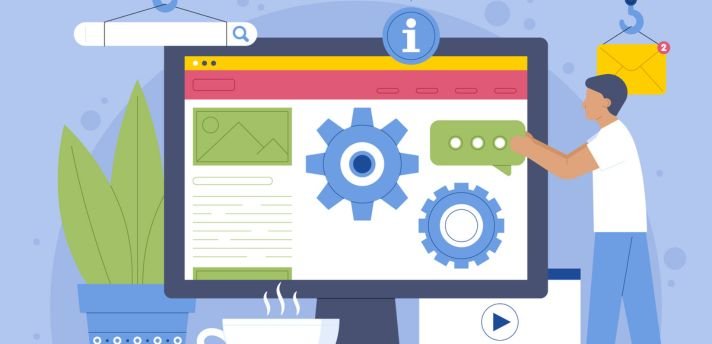 Backlinks are one of the most important ranking factors for SEO. The number and quality of backlinks pointing to your website can directly impact your search engine rankings and traffic.
This guide will teach you how to find, analyze, and track backlinks using a variety of free and paid tools.

What are Backlinks and Why Are They Important?
A backlink is any link from an external website that points to a page on your own website. Backlinks are also referred to as inbound links or incoming links.
Backlinks serve two main purposes:
They help search engines understand what your content is about and determine how authoritative your site is on a given topic. More backlinks from relevant, reputable sites signal to Google that your content is valuable.
Backlinks can drive referral traffic to your site. If people link to your content, there's a chance their site visitors will click the link to visit your site.
Google uses backlinks as one of the top-ranking signals. Generally, the more relevant backlinks you have pointing to your site from authoritative sources, the higher you'll rank in search results.
Not all backlinks have the same value though. The relevance and trustworthiness of the site linking to you also matter. For example, a backlink from the New York Times is more powerful than a link from a relatively unknown personal blog.
One important metric provided by backlink analysis tools is Domain Authority (DA) which measures the strength of a website. Moz created the DA algorithm as a site domain authority checker that is calibrated on a 100-point scale. The higher your DA, the more authority your domain has. DA accounts for factors like link quantity and quality.
You can check a site's Domain Authority using SEOToolsPark's DA checker or within other tools like Ahrefs and Majestic. Generally, sites with a DA above 50 are considered strong. Improving your DA relies on earning backlinks from reputable sites over time.
Monitoring your Domain Authority is a good benchmark for how your overall backlink profile is progressing. But DA is just one signal, so be sure to analyze links based on additional quality factors too when doing your backlink audits.

How to Find How Many Backlinks Your Website Has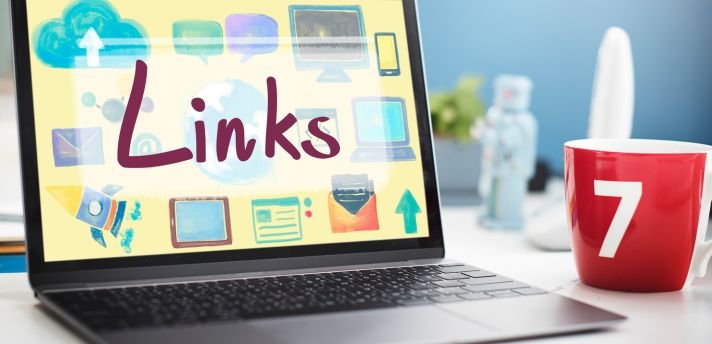 Wondering how many total backlinks your site currently has? There are a few different tools you can use to find this data:

1. Check Google Search Console
Google Search Console displays the number of referring domains linking to your website.
To find it:
Sign in to Google Search Console
Click on the performance report card
Locate the "Links to your site" module
Here you'll see the number of backlink-referring domains and total backlinks
This data comes directly from Google and gives you an idea of how many unique sites are linking to you. However, it's likely an undercount since Google doesn't have full visibility into all backlink data.

2. Use Ahrefs
Ahrefs is one of the best backlink analysis tools. The Ahrefs crawler has a huge index of over 10 trillion pages and is great for discovering how many total backlinks your site has.
To check your backlink count in Ahrefs:
Enter your root domain name (e.g. example.com)
Go to the "Backlinks" report
On the overview graph, you'll see your total backlinks and referring domains
You can also filter by link type (dofollow vs. nofollow), anchor text, topic relevance, and more.

3. Check Moz's Link Explorer
Moz's Link Explorer provides another excellent way to get your overall backlink metrics.
To view your total backlinks:
Enter your URL and click "Explore"
Go to the Summary tab
Here you'll see total links, followed vs. no-follow links, and root domains
Moz provides a nice visual distribution of your backlinks by type, page authority, spam score, and more.

4. Use SEMrush
SEMrush is a robust SEO and competitive analysis platform that also offers backlink data.
To get your backlink count statistics in SEMrush:
Enter your domain and go to the Backlink Analytics report
The overview shows your total backlinks, referring domains, and other key metrics
SEMrush excels at tracking your backlinks over time so you can monitor growth and changes.

5. Check the Majestic Backlink Index
SEOToolsPark is known for having one of the largest link indexes, claiming to have data on over 1 trillion URLs.
To find your backlink count:
Go to the SEOtoolsPark site and search for your root domain
In the Overview tab, you'll see your total backlinks from all unique referring subnets
Pay attention to the "Fresh index" number which shows recently discovered links vs. their full historic index.
Comparing your backlink totals across a few different tools can give you a more accurate picture of how many total backlinks your site currently has. There will be variances in the data, but you'll spot any major discrepancies.

How to Find Backlinks Pointing to Your Website
Beyond just seeing the total number of backlinks, you'll also want to find the specific sites that are linking to your pages. Here are some options for finding a list of your backlinks:
Use Ahrefs
Ahrefs makes it easy to see all your individual backlinks:
Enter your site and go to Backlinks
Click on "Referring domains" in the sidebar
Here you'll see a list of all sites linking to you
You can also filter and export this data
Try SEMrush Backlinks
With SEMrush you can also generate a list of your backlinks:
Go to Backlink Analytics and enter your domain
Click on "Backlink Growth" in the sidebar
Export or filter this backlink list by date, domain rating, link type, and more
Check Google Search Console Links Report
Google Search Console provides some backlink data:
Go to Links > Links to your site
Click Download latest links
You'll get a CSV file with your latest 1,000 backlinks
Note this is only a sample of your links reported to Google.
Use Moz Link Explorer
Moz makes finding backlinks easy:
Enter your URL and go to Link Explorer
On the Summary tab click "View backlinks list"
You'll see all your backlinks which you can filter and export
Moz also shows helpful metrics like Domain Authority, spam score, and more for each backlink.
SEOToolsPark Backlink Checker
SEOToolsPark Backlink Checker enables you to generate a list of your backlinks:
Search for your root domain and go to Backlink History
Click "View Full Backlink List"
You'll see your latest 1,000 backlinks with data like citation flow and trust flow
How to Analyze Your Backlinks in Depth
Finding a list of your backlinks is the first step. But in order to truly understand how your link profile is impacting SEO, you need to dig deeper into the context and quality of the links.
Here are some best practices for analyzing your backlinks:

Check Linking Page Relevance
Pay attention to the relevancy of the pages linking to you. Links from pages about similar topics are more powerful.
For example, backlinks from pages about "content marketing tips" would be highly relevant for your content marketing blog.
In Ahrefs, Moz, and other tools you can see the topic for each linking page to assess relevance.

Identify Toxic Backlinks
Watch out for sketchy links from low-quality sites, link networks, etc. Disavowing toxic links can protect your site from manual penalties.
Moz and other tools will flag high-risk links. You can also download a backlink list and run it through a toxic link checker like <Link to tool>Link Miner.

Check Anchor Text Diversity
A natural link profile has a diverse mix of anchor text (the words used in your backlink). Too many links with "money terms" like your brand name can seem manipulative.
Check your anchor text distribution in Ahrefs, Moz, and other tools. Around 60-80% branded + naked links are ideal.

See If Links Use redirects
Redirected links pass less SEO value. Check if links are direct by toggling on "301/302s only" in Moz and other tools to filter down to redirects.

Assess Link Locations on Pages
Links higher up on content pages and in sidebars/footers are ideal. Avoid links buried low on pages or in link roundups/blogrolls which are treated as weaker endorsements.

Check if Links are Follow vs. Nofollow
Follow links pass SEO value, while no-follow links don't impact rankings. Verify your important links are not no-follow.
All of the backlink analysis tools make it easy to filter down to just do-follow or no-follow links.

See If You Have Any Disavowed Links
Google lets you disavow links you don't want to be counted. Check if you have any disavowed links still showing in your backlink profile.
You can upload an entire backlink CSV into Google Disavow to check for any currently disavowed links.
Carefully analyze both your new and existing backlinks for all these quality signals. This will give you a solid understanding of where your SEO-friendly backlinks are coming from along with any risky links to be concerned about going forward.

How to Track Backlinks Over Time
Ongoing backlink tracking allows you to:
Spot new links from referring domains as they're created
Monitor changes in anchor text diversity and link reputation
Check if toxic links get removed or disavowed properly
Here are some options to monitor backlinks over time:

Use Ahrefs Alerts
Ahrefs backlink alerts allow you to get notified when specified conditions are met, like:
New links from a particular site
New links with certain anchor text
Loss of links
Changes in URL Rating
You can receive alerts via email, Telegram, or RSS based on the rules you set.

Check SEMrush Backlink History
SEMrush compiles backlink data over time so you can view trends:
Go to Backlink Analytics > Backlink Growth
Filter by timeframe (past month, 3 months, 6 months, etc)
You'll see how your total links, referring domains, and other metrics changed
SEMrush also offers email and dashboard alerts.

Schedule Moz Link Interrogation
Moz Link Interrogation automatically compares your latest link profile to a previous point in time to identify changes.
You provide Moz with two dates and the tool highlights new, lost, and changed links. Schedule it to run monthly, quarterly, or whatever frequency you need.

Use the Majestic Historic Index
Majestic compares their fresh index of recent backlinks to the full historic index. This allows you to see how your link profile changes over time.
The ratio of fresh vs. historic can indicate sites aggressively manipulating backlinks if there's a huge discrepancy.

Common Backlink Tracking Questions
Do Follow Backlinks Checker
There are a few easy ways to filter down to only do follow backlinks when analyzing your links:
In Ahrefs, click the do-follow link type under Filters
In Moz, go to Link Explorer and toggle on "Dofollow Only"
In Majestic, use the "Include" filter and select Dofollow under the Link type
This will exclude nofollow links so you can specifically see dofollow backlink data.

How to Find Backlinks to a Page
Rather than viewing backlinks at the domain level, you may want to see links pointing to a specific page.
To check page-level backlinks:
In Ahrefs, enter the target URL instead of the base domain
In Moz, input the page URL rather than the domain in Link Explorer
In SEMrush, go to Backlinks and enter the page URL
The backlink data shown will apply only to that specific page.

How to Check How Many Backlinks a Site Has
Wondering how many backlinks one of your competitor sites has? You can check their backlink totals using the same tools:
In Ahrefs, enter the competitor's domain name
In Moz, input their home page URL in Link Explorer
In Majestic, search for their root domain in the index
View their total backlinks, referring domains, and other metrics to size up their link profiles.

Calcul Backlinks
"Calcul backlinks" refers to backlinks that originate from .edu or .gov domains.
These calcul backlinks tend to be of higher quality since they come from reputable educational and government sites.
You can filter to see calcul backlinks pointing to your site:
In Ahrefs, filter referring domains by .edu or .gov
In Moz, click "Education" or "Government" under Entity Type
In Majestic, filter domains by .edu or .gov extension
These insightful backlinks can separate a site from its competitors in the SERPs.

Conclusion
Monitoring and maintaining your backlink profile is crucial for ranking well in 2023 and beyond. Use this guide to start finding and analyzing backlinks pointing to your site using trusted SEO tools.
Backlink audits enable you to identify unnatural links that could hurt your site while strengthening high-quality links from authoritative sources. Make backlink tracking a routine part of your SEO strategy.