10 Best SEO Toolbars for Chrome in 2023 - Rank Higher with these Essential Browser Extensions
09/04/2023 3:47 PM
by Admin
in Ai tools
---
The Ultimate SEO Toolbar for Chrome - Rank Higher with these Must-Have Extensions!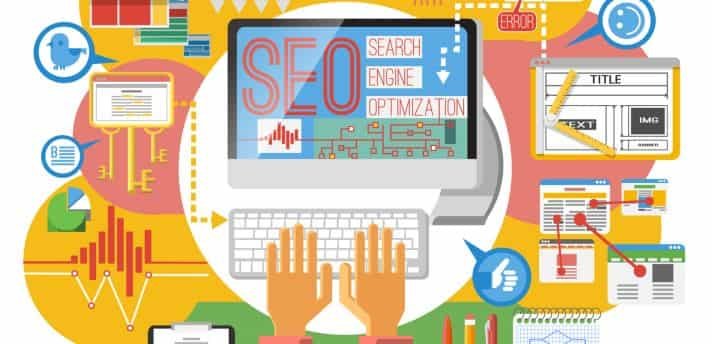 Want to rank higher in Google and get more organic traffic? The right SEO toolbar for Chrome can be a game-changer.
In this post, I'll show you the best SEO extensions and toolbars to use in Chrome to optimize your site and save hours of time doing tedious SEO tasks.
These powerful yet easy-to-use Chrome extensions include all-in-one toolbars, rank checkers, backlink analyzers, DA checkers, and more. Let's dive in!

Why You Need an SEO Toolbar for Chrome
Here are some of the key benefits of using an SEO toolbar in Chrome:
See important SEO data right in your browser - no more switching between sites and tools.
Find SEO issues and optimization opportunities on any page with a single click.
Check rankings and backlinks without manually looking them up.
Generate meta titles and descriptions easily.
Automate tedious SEO tasks like checking keywords and indexing status.
Save hours of time doing manual checks and analysis.
Free extensions provide a ton of value at no cost.
10 Best SEO Chrome Extensions & Toolbars
1. MozBar - All-in-One SEO Toolbar
MozBar is the most popular SEO toolbar available for free. It's packed with useful tools:
Page optimization checker
Spam score
Backlink counter
Rank tracking
Keyword tracking
And more!
You can instantly see how optimized a page is for SEO and where issues may exist. Having this data visible in the browser saves a ton of time.

2. SEO Minion - Keyword Research Toolbar
SEO Minion makes keyword research incredibly simple. As you browse pages, it will suggest highly relevant long-tail keywords to target.
You can see search volume data right in the toolbar, along with cost-per-click for ads. It takes the guesswork out of finding good keywords.

3. RankSense - Backlink Analysis Toolbar
Backlinks remain one of the most important ranking factors. So it's essential to know who's linking to your site.
That's where RankSense comes in. It shows you the backlink profile metrics for any site:
Total backlinks
Referring domains
Top anchor texts
Linking root domains
You can also analyze competitors' backlink profiles to find new link-building opportunities.

4. SEOquake - Powerful All-in-One Tool
SEOquake is the most full-featured SEO toolbar available. The sheer amount of data it provides is incredibly useful:
HTML validation
Social share counts
Alexa and SEMrush metrics
Backlink analysis
Keyword tracking
Site audits
And more!
For hardcore SEO pros, SEOquake should be your go-to toolbar. Well worth the price.

5. Serpstat - Rank Tracking & SEO Analytics
Serpstat makes rank tracking easy. It shows rankings right in the toolbar for target keywords.
You can also see detailed SEO analytics for any site:
Organic traffic estimates
Top pages
Backlinks
Referring domains
And more
Use Serpstat to monitor your site's performance and competitors over time.

6. SEO Review Tools - Chrome Extension
SEO Review Tools is a handy extension for auditing pages as you browse. It checks for:
Title tag optimization
Meta description
Heading tags
Image alt tags
Page speed
Mobile-friendliness
It makes it easy to spot missing on-page optimization for any URL. This helps you improve pages faster.

7. SEO Site Checkup - Chrome Web Store
Similar to SEO Review Tools, Site Checkup scans pages for SEO best practices. Checks include:
Indexing issues
Duplicate content
Page speed
Meta tags
Image optimization
It delivers actionable tips for optimizing each page. Super useful for spotting problems quickly.

8. SEO Toolbar by SEMrush
The SEMrush toolbar provides quick access to their powerful suite of SEO tools:
Backlink analysis
Organic keyword research
Site audits
Position tracking
Traffic analytics
It's a handy way to utilize SEMrush data directly in your browser.

9. UberSuggest - Keyword Research Toolbar
UberSuggest makes exploring keyword ideas a breeze. As you browse pages, it will show keyword suggestions along with monthly search volume.
You can see which keywords a site ranks for and research new long-tail variants. Finding profitable keywords has never been easier.

10. SEO Browser Extension by Neil Patel
Neil Patel's SEO extension checks pages for:
Readability
Page speed
Meta tags
Backlinks
Alexa rank
And more
It's a great tool for quickly evaluating any page for optimization opportunities. And it's totally free.

Which Is the Best SEO Toolbar for Chrome?
The best SEO toolbar for you depends on your needs:
MozBar - The best all-in-one toolbar with tons of free tools.
SEOquake - Most comprehensive features for experienced SEO pros.
SEO Minion - Best for easy keyword research on the fly.
RankSense - Best for backlink analysis and tracking.
Serpstat - Best for rank tracking and SEO analytics.
Try out a few to see which one works best for your workflow. Most have free versions so you can test drive before upgrading.

Expert Tips to Use SEO Toolbars Effectively
Here are some pro tips for utilizing SEO toolbars like a boss:
Audit your own site first - Install a toolbar like MozBar or Site Checkup. Browse around your site to identify issues.
Check ranking pages - See why your top content ranks well - strong backlinks, keywords, etc. Identify optimizations.
Analyze the competition - Install RankSense and SEMrush. Check competitors' backlink profiles and organic keywords.
Find "low-hanging fruit" - Use UberSuggest and SEO Minion to discover easy-to-rank long-tail keywords.
Check new pages - Use SEO Review Tools on new pages to make sure they're fully optimized before publishing.
Measure over time - Use rank tracking in Serpstat to monitor keyword positions regularly.
Stay on top of new links - Check backlink growth with MozBar and RankSense. Disavow bad links.
Fix technical issues - Use the page speed and HTML validation in SEOquake to fix errors quickly.
Following these tips will ensure you get the most out of SEO toolbars.

FAQ About SEO Toolbars for Chrome
Q: What is the best free SEO toolbar?
A) MozBar is the best free SEO toolbar, with a ton of useful tools like rank tracking, page optimization checker, spam score, DA checker, and more.

Q: Are SEO toolbars worth it?
A) Yes, top SEO toolbars like MozBar, SEMrush, and Serpstat provide a huge amount of value. They can save many hours a week in manual reporting and analysis.
Q: Can toolbars slow down Chrome?
A) Too many extensions can affect Chrome's performance. Disable toolbars when not in use. MozBar and UberSuggest have very minimal impact.

Q: What is the most accurate rank tracker toolbar?
A) Serpstat has the most accurate rank tracking directly in the Chrome toolbar. MozBar's rank tracker is also reliable.

No, SEO toolbars don't violate search engine guidelines when used ethically. Google and Bing actually provide their own official extensions.

Get More Traffic with the Right Browser Tools
A high-quality SEO toolbar should be in every digital marketer's toolkit. The time savings and optimization benefits are invaluable.
To recap, the top 5 recommended SEO toolbars for Chrome are:
MozBar
SEMrush
SEO Minion
Serpstat
SEOquake
Try them out and see which one works best for your needs. You'll rank higher and get more traffic in no time.
Now get out there, browse some sites, and start dominating the SERPs!

Conclusion
An SEO toolbar for Chrome can provide a huge boost to your search engine optimization efforts. The ability to see key SEO metrics, analyze pages on the fly, find issues quickly, and automate reporting saves massive amounts of time and effort.
The best SEO toolbars like MozBar, SEMrush, and Serpstat deliver immense value, even with the free versions. Spending some time to optimize and configure them for your workflow can give you an SEO advantage over your competitors.
Install a few Chrome extensions to identify which works best for your specific needs. Then take advantage of the powerful SEO tools now available right in your browser, like DA checker, rank tracking, backlink analysis, and more.