Boost Trust Score 300% | 2023 Secret SEO Hacks Reveal How to Improve Website Credibility Almost Overnight!
09/06/2023 4:20 PM
by Admin
in Ai tools
---
Boost Your Website's Trust Score: The Ultimate Guide to Improving Trust and Credibility Online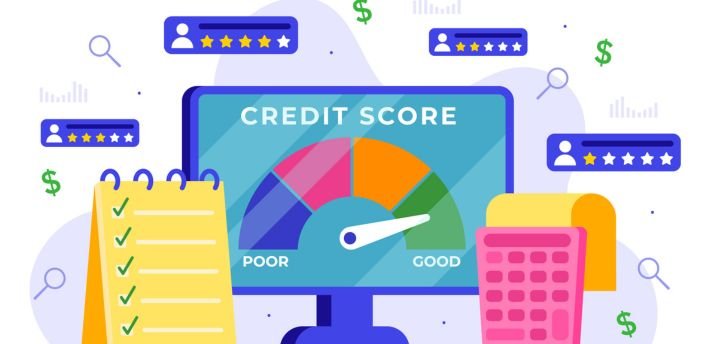 Building trust and credibility online is crucial for any website's success. But how exactly can you improve your website's trust score? In this comprehensive guide, we'll cover everything you need to know about website trust scores, why they matter, and actionable tips to boost your own score.

What is a Website Trust Score?
A website trust score is a metric that evaluates the credibility and trustworthiness of a domain. It's calculated by analyzing various trust factors, including:
Domain Authority (DA) - A score from 0-100 that predicts how well a website will rank in search engines. Higher is better.
Spam score - Assesses if a site has been flagged for spammy practices like cloaking, hidden text, etc. Lower is better.
Trust flow - Measures the quality of backlinks pointing to a site. Higher is better.
Registrar authority - Reputation of the domain name registrar. Well-known registrars like GoDaddy score higher.
Site uptime - Tracks historical uptime and downtime of a website. Higher uptime improves trust.
Site speed - Faster-performing sites are seen as more credible.
SSL Certificate - Secure sites with SSL certs are more trusted.
Domain expiration date - Nearing expiration dates can indicate untrustworthy sites.
Domain age - Older, established sites tend to be more reputable.
Alexa rank - More popular sites with better Alexa ranks are seen as more trustworthy.
These metrics are then aggregated into a single 0-100 website trust score.
Higher scores indicate a credible, trustworthy site, while lower scores suggest questionable credibility.

Why does Website Trust Matter for SEO?
Website trust has a direct impact on your SEO and search engine rankings. Here's why it's so important:
Google algorithm favors trusted sites - Google wants to surface reputable, authoritative results. Websites with higher trust scores tend to rank better.
Trust metrics help filter spam - Spammers try to manipulate rankings through shady tactics. Trust factors help identify and demote spam sites.
Users prefer credible sites - People are more likely to click, visit, and engage with sites they trust. This generates signals that improve rankings.
Higher click-through rates - Google monitors CTR on search results. More clicks and engagement on your site tell Google that users find your content trustworthy.
Backlinks from trusted sites - Links from reputable domains boost your own trust and authority.
Brand reputation - A good trust score protects your brand reputation with users.
Clearly, having a high website trust rating should be a priority. But how can you check and start improving your own score?

Checking Your Website's Trust Score
Luckily, there are a few easy ways to look up your current website trust score:
Domain Authority (DA) Checker
Domain Authority is one of the most important trust factors. DA scores can easily be checked via SEOToolsPark's DA Checker or the Semrush keyword research tool.
Simply enter your domain and view the DA score. The maximum is 100, so aim for the highest number possible.

Trust Flow and Citation Flow
Two additional metrics provided by Majestic are Trust Flow and Citation Flow. Together, they indicate your site's trust and link authority.
Check them in Majestic's Site Explorer by searching your domain. Again, higher is better for both metrics.

Overall Trust Score Checkers
For an overall trust rating, tools like WooRank and Seobility analyze multiple trust signals to generate a single 0-100 trust score for your website.
They provide a detailed breakdown of all the factors impacting the score, allowing you to pinpoint where your website may be lacking credibility.

10 Proven Ways to Improve Your Website's Trust Score
Now that you know your current score, here are 10 powerful tactics to start improving it:
1. Increase Domain Authority
Domain Authority is one of the most influential trust metrics. Some ways to boost it include:
Obtain high-quality .edu or .gov backlinks
Guest post on reputable industry websites
Build links from authority sites in your niche
Focus on securing backlinks from sites with high DA scores
Improve your ranking for relevant keywords
Over time, focusing on acquiring backlinks from trusted, authoritative sites will increase your own Domain Authority.

2. Earn More Referring Domains
In addition to backlink quantity, the variety of unique websites linking back to you also impacts trust and authority.
Aim to diversify your backlink profile by reaching out to different sites for links, guest posts, and brand mentions. Having a wide range of reputable referring domains will improve your trust score.

3. Optimize Page Speed
Faster-loading pages are seen as more credible by search engines. Improve your site speed by:
Compressing images
Minifying CSS, JavaScript, and HTML
Using a content delivery network (CDN)
Upgrading to a faster web host
Removing redirect chains
Strive for a PageSpeed Insights score of at least 90/100 on mobile and desktop. The faster your site, the more trusted it becomes.

4. Improve Site Uptime
Minimize downtime by picking a reliable web host with 99.9% uptime and implementing a sound backup strategy. Monitor uptime with a tool like Pingdom or UptimeRobot to quickly catch and resolve any outages.

5. Update Site Security
Add an SSL certificate to encrypt all traffic and show a padlock icon in the browser. This will switch your site from HTTP to the more secure HTTPS protocol.
Also, be sure your site and server software are always kept updated with the latest security patches. Outdated platforms like WordPress can be vulnerable to exploits. Stay on top of updates to protect your site.

6. Clean Up Design and Navigation
An outdated, cluttered design can negatively impact user perception of your brand. Invest in a professional, modern website design with clean layouts and simple navigation.
This will instill more confidence and trust from visitors when they land on your site. Check that your logo, color scheme, fonts, and other branding elements are cohesive as well.

7. Publish Privacy and Terms Pages
Add dedicated pages that outline your privacy policy, terms and conditions, and other legal pages. Being transparent about how you handle data, payments, returns, and other policies demonstrates credibility.

8. Get More Positive Reviews
User reviews on platforms like Yelp and Google My Business boost trust signals. Respond to all reviews and politely request customers leave positive feedback about their experience. The more 5-star ratings, the better.

9. Gain More Social Followers
While less directly correlated with trust, large social media followings on networks like Facebook and Twitter can improve credibility. Promote your brand's profiles and grow engagement with followers.

10. Produce High Quality Content
Perhaps most important is producing frequently updated content that engages visitors. Offer unique, useful info that builds your reputation as a thought leader. This establishes expertise and authority around your brand.

FAQs
Q: What is a good trust score?
A) Most experts consider scores above 60 as good, with anything over 80 being very trustworthy. The maximum score is 100 which very few sites achieve. Aim for at least 80+ to be seen as highly credible by search engines.

Q: How long does it take to improve website trust?
A) There are no shortcuts when building trust. Most improvements come through long-term strategies like acquiring backlinks, positive reviews, and higher DA. Allow at least 6-12 months to notice significant positive changes in your score.

Q: Do trust scores affect SEO?
A) Absolutely. Authority and trust are integral factors in search engine rankings. All else being equal, the site with the higher trust metrics will outrank the one with a poorer trust score. Think of it as a 'credibility boost' for your SEO efforts.

Q: Should I ignore low-trust warnings?
A) No, any trust warnings should be addressed as soon as possible. Low scores not only hurt search performance but also conversions. Users are less likely to use sites marked as uncredible. Prioritize fixes that improve authority and trust signals.

Q: What if my score drops suddenly?
A) Don't panic. Temporary drops can happen if you lose backlinks or traffic declines. Monitor any core metrics like DA and page speed to diagnose the problem. Focus on building more high-quality links and producing engaging content to regain lost trust factors.

Conclusion
A high website trust score should be a key goal for any brand. Authority and credibility directly impact conversions, user engagement, and search engine rankings.
The most effective ways to improve your score include earning high-quality backlinks, optimizing page speed, boosting domain authority, and crafting compelling content.
Monitor your current website trust rating with tools like SEOToolsPark's DA Checker and Moz. Then use this guide to start improving your score over the coming months. With a dedicated effort, your site can become significantly more reputable.